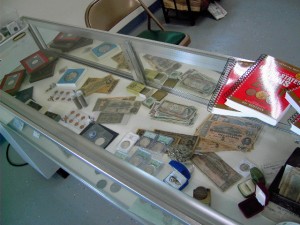 Pine Tree Coins is dedicated to providing its customers the highest quality coins at reasonable prices.  We specialize in investment coins with eye appeal graded by PCGS, NGC, ANACS, and ICG as well as quality "raw" common and key date collector grade coins.
We have been in business since 1975.  David Pease, owner/numismatist, attends several major coin shows throughout the U.S. as well as local shows.  He is constantly buying, selling, and looking for new coins so, if you have a specific item on your want list he may find it for you.  Our inventory is constantly changing so customers should check in with us often.
Pine Tree Coins is located in western New York State's southern tier and we are the area's only full time coin business.  We purchase key date coins, entire collections and accumulations, silver and gold bullion, scrap gold jewelry (broken pieces are OK), as well as all sterling tableware and other sterling items, old paper money, foreign coins, tokens, medals, pocket watches,  and old mechanical slot machines.  We also do estate appraisals and purchases with total confidentiality.  We are cash buyers and no amount is too big or too small.  If you have items for sale you may bring them by the shop during normal business hours or contact us to make a home visit or other arrangement.  We will travel to buy your coins!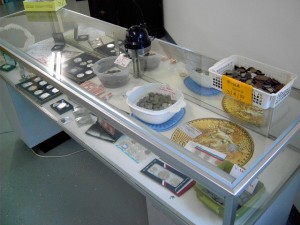 Our coin shop has a friendly, hometown, no pressure atmosphere and we invite you to browse through our inventory in person.  We will be continually updating our website inventory as well with new purchases and look forward to serving you.